A fresh take on cooking with fire
Cru's modern take on wood-fired ovens bring nearly two million years of cooking tradition into your backyard.
Shop Cru
Start cooking, pay later
4 interest-free payments with Shop Pay
Shipping is on us
Free shipping on all the Cru ovens

"Mmmmm" Guarantee
Not happy? Get a full refund within 14 days
Wood-Fired Ovens
Built for every type of occasion and experience level.
Delicious food comes down to the details.
From fresh ingredients to expert craftsmanship, attention to detail determines everything when it comes to cooking. Cru ovens are built with that notion baked in.
Grill, Bake, or Roast
Cru does it all. From pizzas in a pinch (<90 sec) to slow roasted ribeye, you'll never cook the same way again.
Traditional, with a Twist
Old world craftsmanship upgraded with modern engineering, design, and manufacturing techniques bring you the best cooking experience possible.
Built to Last
Crafted with tradition in mind to stand the test of time. Each Cru oven is 100% made in Portugal and is backed by a 3 year warranty.
Traditional, with a Twist
Old world craftsmanship upgraded with modern engineering, design, and manufacturing techniques bring you the best cooking experience possible.
Don't just take our word for it
Cru Pro 90 "The stones on the oven are incredible and they cook the bottom perfectly. It maintains temperature awesomely. I can cook pizza in it one night and the next day it will still be hot."
Cru Pro 90 "I sought out Cru after watching a cooking episode on yes chef, The oven was exercise of beautiful craftmanship."
Cru 30 "Best purchase I've made in 10 years! I'm absolutely thrilled. The build is high quality. The delivery was super fast. Couldn't ask for more. Well maybe an upgrade....LOL. For the money, it's ABSOLUTELY WORTH IT!"
Cru 32G2 "Great purchase! Shipping was fast, oven was delivered undamaged. Really nice quality oven, has amazing heat retention and very robust construction. Pizzas are coming out awesome. Roasted veggies are my favorite now in the Cru oven, cant wait to try new dishes."
Cru 30 "Great little oven! This oven is exactly what I needed to add to my outdoor kitchen. It heats quickly and gets very hot, easy to clean. We've used it twice for our artisan pizzas 😋"
Cru 30 "I love my cru pizza oven! Perfect size and very easy to use. I am able to make all kinds of pizzas, calzone, pastas, bread, wings, steaks and desserts! The list goes on. The taste is amazing!! Thank you Cru Team!"
Cru 30 "Perfect for entertaining. It adds a whole new level to "make your own pizza night" and we love it. Cooks pizza in no time and I don't have to use my oven and heat up my whole house on a hot summer day."
Cru 32G2 "Oven is very well made. Have already made. Pizzas, Prime rib, Bread and more ! Definitely a great buy ! Everything they said and more!"
Cru Champion Bundle "The Cru people were extremely helpful and patient with my many questions in helping me determine which oven was right for me and even after my purchase they again were very helpful. My oven appears to be of very high quality in terms of fit and finish. It was very easy to set up and it's very easy to heat up and use. Based on the ability to maintain high and steady heat over an extended time period, I find the performance of this of oven exceptional. I do not consider the Cru Champion to be a small investment for an item I wanted but did not need. I find it to be worth every dollar I paid, and I'm extremely satisfied with the product.
Cru Champion "Superb quality… hands down! I couldn't be happier with my Cru Champion. The build quality is amazing! This oven will last a lifetime. We've hosted multiple parties and the Champion has never disappointed."
Cru 32G2 "Like it? I LOVE IT! This is a great product and definitely a step up from making pizzas in the home oven or using the kettle pizza insert on my Webber."
Cru Champion "The Cru Champion in an Amazing pizza oven!!! After three years of searching for the perfect pizza oven my wife and I found Cru Ovens. My wife and I are both Portuguese so we were both intrigued by the fact that Cru Ovens are hand made in Portugal. After inquiring about the new Champion oven Ben was so helpful in sending us the specifications of the oven because the information was not yet available. Ben is so accommodating in answering all our questions and that sealed the deal for us. We received the oven and got right to work cooking pizza's and Portuguese bread and I must say we were blown away at how the Champion performed. We were so impressed with it that we bought our daughter the Cru 32 as well. If your thinking of buying a pizza oven I can tell you this is the company you want to deal with. Cru Ovens are high quality and a pleasure to cook with. Thank you Cru!"
Cru Champion "Fantastic oven! I bought this oven for a Christmas gift for my husband and was able to pull off the surprise. He loves it! We love having friends over and everyone makes their own pizza. We've even baked bread in it!"
Putting heart and soul back into cooking.
Every time you cook with Cru, you're honoring good food, good friends, and good times.
Part pizza oven, part everything else oven
Whatever your oven can do, Cru can do better. Grill, bake, or roast any of your favorites in a Cru oven to unlock bold smoky flavors and crisp authentic textures.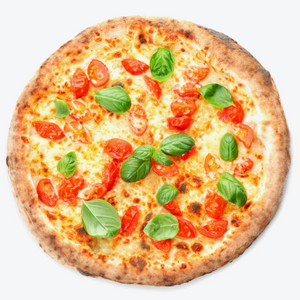 Pizza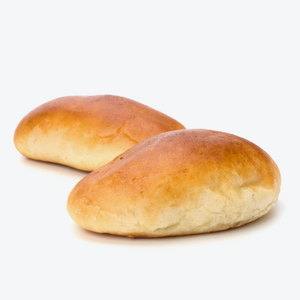 Bread
Meat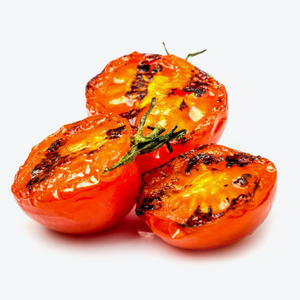 Vegetables
Seafood
Poultry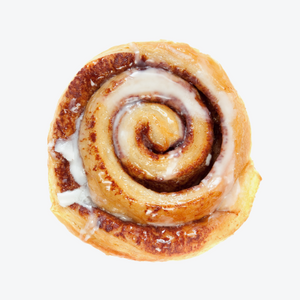 Desserts
Oven + Accessories + Cover
You're just a Cru Bundle away from having everything you need to prepare a wood-fired feast in your backyard.
Built with tradition in mind to stand the test of time.
Sometimes the old way of doing things is just…better. Our ovens are 100% made in Portugal (not just assembled there–there's a difference!) of premium materials so they can endure a lifetime of new traditions.
You Asked, We Answered
Browse through our most frequently asked questions
If you still have questions, send us an email at support@curovens.com
Can I keep my Cru Oven outside all year long?
All Cru Ovens can be left outdoors all year round, as long as you take a few precautions — we highly recommend covering the oven when not in use; moreover, if the oven is to be left outside where it snows, we recommend applying a small amount WD40 or a similar product to the outer steel to
better protect it from the elements.
How do you clean your oven?
All you need to do to clean your oven is to take two clean towels, some warm water, and a bit of Bar Keepers Friend. Wet the towel with the warm water, then sprinkle Bar Keepers Friend onto the damp towel, then rub it onto the steel. Additional applications may be necessary for stubborn stains. Once clean, wipe oven off with the remaining clean towel.
The easiest and safest way to clean the stone is with fire. The stones are fragile in nature and repeated removing and cleaning with soap and water may damage the stones. Light a fire in your oven. As the fire turns the wood into charcoal, carefully spread the charcoals over the stone (especially the parts with burnt on food debris). Add a bit more wood and let it burn for at least five to ten minutes. Use a brass brush if needed to scrape
away the more stubborn bits of debris.
Tip – after cooking is done and it is time to let the oven cool, spread out the remaining coals over as much of the stone as possible while the oven is cooling. If there are not enough hot embers, then spread over only the bits that need the most cleaning. The stone will be clean the next time you fire up your Cru Oven.
You can purchase perfectly sized, seasoned and 100% sustainably sourced White Oak directly from our website shipped right to your door. You can also try your local garden center, hardware store, or big box store. A Google search of places to buy cooking wood or firewood near you may be helpful.
What type of wood is best?
We recommend using only hardwoods. There are so many types of great wood that add their own nuance to the flavor that the fire provides. We absolutely encourage you to experiment with as many different types of cooking wood to find your favorite. We recommend to start using whatever hardwoods are readily available. Tending the fire is a skill and you can expect to develop preferences on wood type, the size of the wood pieces and on and on.To our customers living in areas where hardwood has become scarce, only use extremely well-seasoned wood. Email us at support@crunorthamerica.com and we can recommend some vendors that will deliver wood to you.
Can I cook on a cracked stone?
Depending on the severity of the crack, in most cases, yes. A crack in the stone will not impact its performance. We recommend taking a picture of the stone and sending it to us at support@crunorthamerica.com and we will let you know.
What type of surface can I use for my Cru Oven?
Because the refractory brick/stones take and retain the majority of the heat generated by the fire, most tables and surfaces may be used for your Cru Oven, provided that it can safely handle its weight. The underside of the
oven will become warm but not hot enough to damage the surface. With whatever surface/table you use for your Cru Oven, make sure that oven opening is at the edge of the table to prevent any flames from contacting the surface/table.
Tip -- When selecting a surface/table please keep in mind that the table's height should be important consideration. You most likely do not want to be bending over too much when tending the fire or rotating pizzas/monitoring food.
Recipes to inspire full mouths and empty plates.
Impress your friends and family with mouthwatering dishes infused with unique, smokey flavors and textures only Cru ovens can achieve.
"Good food, good friends, and good times."
Cru is so much more than just an oven. Let a wood-fired Cru Oven inspire new traditions in your family for years to come.
Shop Cru