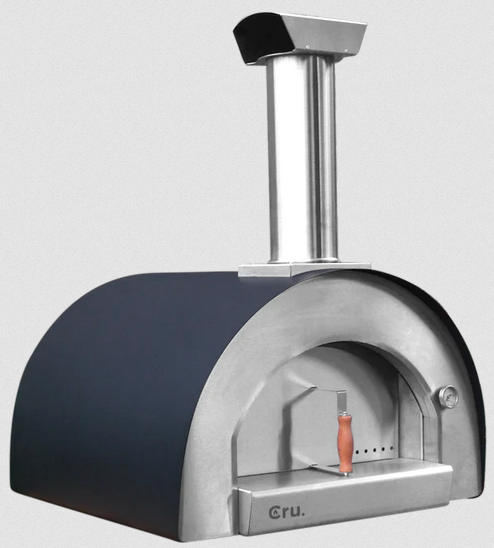 A wood-fired pizza oven is an essential for every family that believes in the soulful delight and delectable magic of mouth-watering pizzas. Being a simple dish to prepare at home with a handful of ingredients, you need not be a chef to make sumptuous pizzas at home. All you need is a wood-fired pizza oven, an ideal piece of equipment to get the desirable crust and chewy texture of the mozzarella cheese spread over it. A wood-fired pizza oven roasts a pizza perfectly to give it a nice crunch and additionally leaves behind a charred smell to make it more exotic.
A family with kids with forever-hungry stomachs should have a wood-fired pizza oven with traditional craftsmanship that delivers the taste everyone yearns to find in the one made at professional pizza catering outlets.
The blog will remind you of the reasons why you need a classic wood-fired pizza oven at home to ensure your family munches on home-made pizzas that are as healthy as fresh beans from the farm!
A Relief for Working and Super Busy Parents!

A wood-fired pizza oven is a relief for working parents. The engineered and spacious design of the oven allows them to bake more than one pizza at once. Also, it might be an excellent assurance your kids are not consuming pizzas with sauces loaded with preservatives like MSG that might be harmful to their growing bodies.

Kids learn to bake pizza themselves!

A wood-fired pizza oven is easy to use, especially for children. Under the supervision of their parents, they can learn how to bake and make a pizza that suits their taste buds.

A wood-fired pizza oven may be a smart investment to get your kids started cooking and shaking hands with baking that's as amazing as painting on canvas.

Saves electricity!

Heavy electricity bills are a problem for everyone. A wood-fired pizza oven allows you to save on electricity as it uses charcoal and wood to bake a pizza. Hence, their portability increases immediately. They can be easily placed in the gardens or back lawns without worrying about connecting cords.

Big-sized families should start using a wood-fired pizza oven to reduce their electricity bills from ovens. Since electricity-operated ovens need more voltage to function optimally, a wood-fired pizza oven may be an excellent replacement for that.

Bake another dish!

A wood-fired pizza oven is not just for pizzas. You can still use it for other purposes, such as baking apple pies or cake bases for desserts at parties. You can get as creative as you may want to and take multiple advantages from the pizza with these pizza ovens, which are manufactured with modern engineering techniques and premium materials.

Portable

A modern wood-fired pizza oven is small and portable and comes with a pizza oven cover. This oven cover allows a family to carry it along during vacations and create memories while saving trips to highly expensive hotels and food joints. You can make your picnics and hiking more exciting by making a pizza of your choice in the middle of the forest with abundantly dried wooden twigs as fuel.
Cruovens is the leading manufacturer of high-end, engineered portable wood-fired pizza ovens. Our ovens are made from premium and long-lasting materials and equipped with modern engineering features such as an inbuilt thermometer, an oven door, and chimneys to help you bake the oh-so-perfect pizzas.